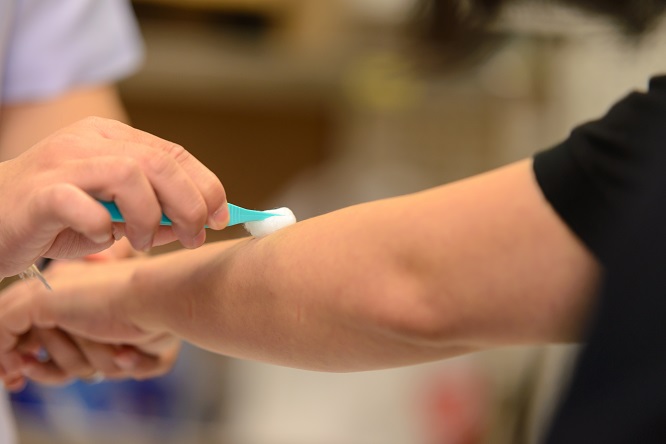 Animals bite because they're threatened, stressed, startled or scared, and they often feel the need to protect themselves, their offspring or their food. Animal bites are usually not serious but they could lead to infections and nerve damage. Bites of dogs, cats, and wild animals are the ones needing immediate primary care.
Animal bites are usually diagnosed through inspection. Its depth and risk for infection are monitored. Foreign objects or debris in the wound are also checked. There might be debris or fragments of tooth left on the wound so laboratory services like X-Ray are highly recommended.
Cleveland Urgent Care, your provider of urgent care in Ohio, specializes in the diagnosis and treatments of medical conditions and injuries like animal bites so visit us for accurate diagnosis and quality treatment.
Our clinic is equipped with tools and equipment to provide wound treatments and care. Hereunder are the most common treatments we recommend:
Irrigation.
It is simply washing the wound and removing tissue debris and metabolic wastes from the wound. This treatment is quite painful so numbing agents are used to reduce discomfort.
Debridement.
This is the process of removing dead or infected skin. Similarly to irrigation, this treatment is painful. Hence, the use of anesthetic is recommended. Sometimes, this process is supported by topical dressings to provide moisture to the wound.
Closure.
This is done through suturing or stitching the wounds. Vacuum-assisted closures are also employed to decrease pressure on the wound.
Medications.
For cat bites and heavily contaminated wounds, antibiotics are prescribed. However, if the bite is not that serious, OTC drugs like acetaminophen or ibuprofen can suffice.
Visit our walk-in clinic in Cleveland, Ohio, to know more about our services! Get in touch!