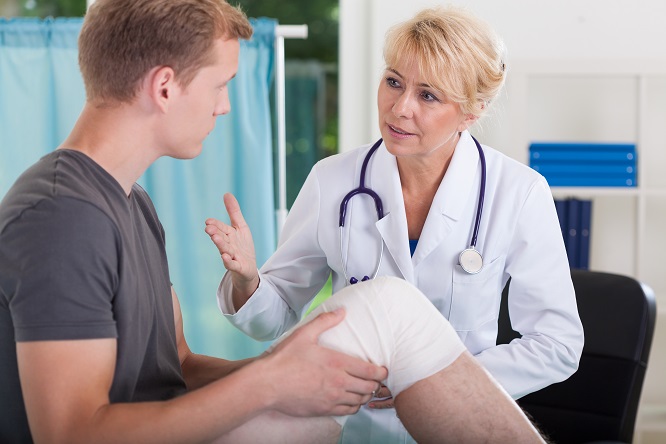 A fracture or broken bone occurs when there are changes in the shape due to an impactful external force. It may include accidents, falls, and athletic injuries. According to the Cleveland Clinic, broken bones are common among Americans.
Types of Broken Bones
Fractures have different types, including:
Closed or open fractures, depending on whether the fractured bone breaks the skin
Displaced fractures, a space between the bones that wasn't there before
Partial or complete fractures, depending on whether the fracture breaks the bone into more than one piece
Stress or hairline fractures or cracks in the bone's surface.
When you have broken bones, it can be a condition that seeks emergency or urgent care in Ohio. Visit your primary physician or urgent care center as soon as possible if you think your broken bone is not an emergency.
Indicators of Broken Bones
A wide range of symptoms for fractures depends on the severity and bodily location, and may include:
Pain
Swelling
Bruises
Stiffness
Tenderness
Weakness
Decline or loss of function
If these symptoms bother you at some point, seek primary care for prompt and reliable care whenever you need it.
What Are My Treatment Options?
Even though broken bones can be painful and immobilizing, they are treated as express care rather than emergencies. But if your fracture is serious, you might consider visiting your nearest emergency room. Otherwise, urgent care can tend to your need to alleviate the pain.
Cleveland Urgent Care is a walk-in clinic in Cleveland, Ohio, that offers the solution you've been looking for. We make high-quality medical care accessible and bring alternative healthcare options to promptly address the community's immediate care needs. Contact us at 216-431-3733 for more information today.